The Master Coat® P130 is a compact powder coating machine that assembles screws and washers and then powder coats in a continuous process with a production capacity of up to 200 parts per minute. Its small footprint saves space and makes it perfect for smaller batches, as a machine dedicated to special fasteners, or as a supplement to work alongside the larger high speed P82 model.
P130 model offers all steps with one machine:
orientation of fasteners and washers with vibratory bowl feeders
washer assembling (where applicable)
conveying fasteners through powder coating and curing processes on a chain conveyor
powder coating with powder reclaim
curing oven with electrical resistance heaters
cooling and unloading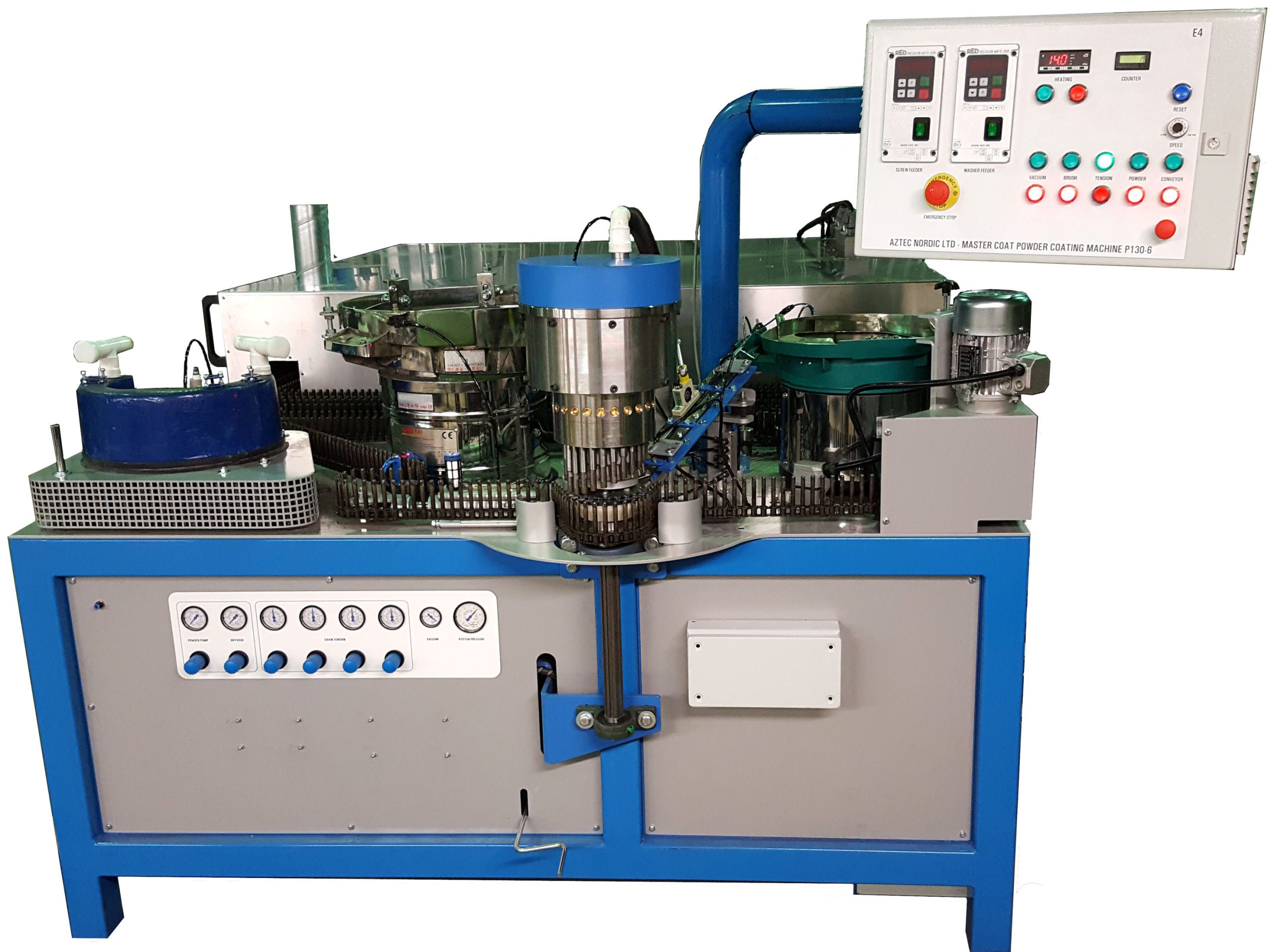 The machine is controlled from an operator's panel consisting of a touch screen and physical buttons for the most frequently used functions. The Master Coat® assembling units operate with vacuum technology and can therefore work with fasteners made from all materials. The assembly unit is designed to minimize damage to the fasteners, i.e., bent screws. The curing oven is heated by long-lasting electrical resistance heaters. Curing parameters, time and temperature can be easily set by the operator.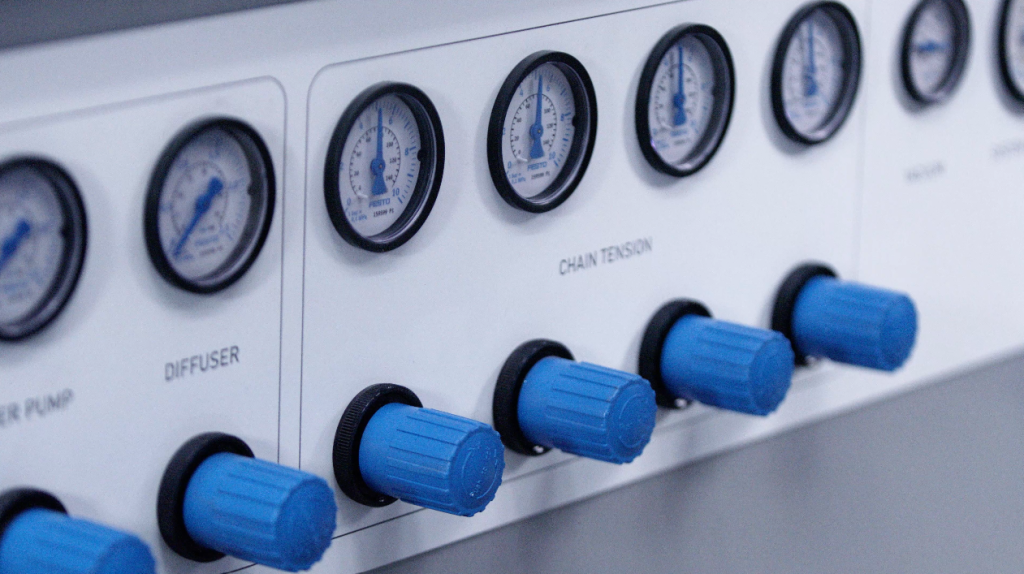 Master Coat® P130 can be ordered with additions such as:
tooling sets for different fastener shapes and sizes
a second powder coating set to shorten time between switching colours
a counting and packaging unit
Aztec Nordic Ltd provides full support for installation and setup of the Master Coat® machines as well as training. We can also provide full support for how to construct and organize your fastener powder coating production plant.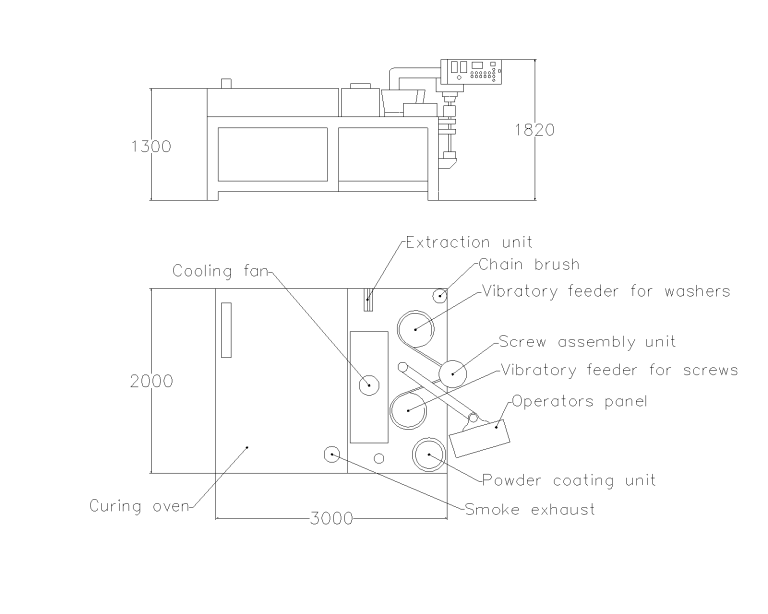 The heart of all Master Coat® machines is the highly efficient screw and washer assembling unit, as the capacity of the entire machine relies on the smooth operation of this process. Experience has shown that this unit is very reliable and flexible, enabling the machine to put together a wide variety of combinations of screws and washers and being very easy to adjust.
The machine is controlled from an operator's panel consisting of a touch screen and physical buttons. The user interface is very easy to learn and an operator can run the machine after only a short training period.
Master Coat® machines are highly customizable and are capable of powder coating nearly all types of fasteners. Aztec Nordic's machines are used on a daily basis by Aztec International S.A., one of the largest fastener powder coating companies in Europe, so it is possible to see in real time where improvements need to be made and make adjustments accordingly to assure that Aztec Nordic Ltd provides the best machines possible.